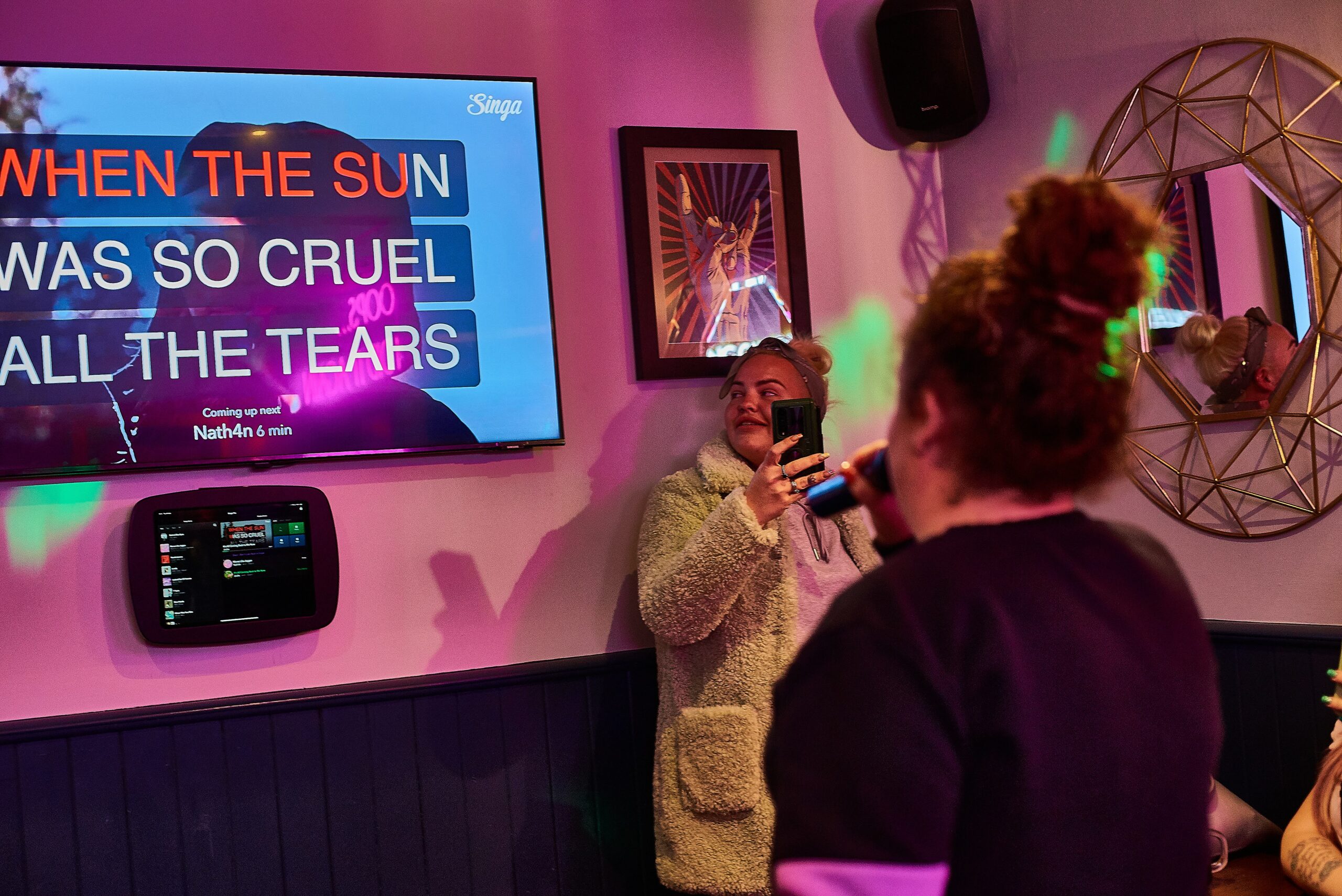 The party season is upon us, and what better way to celebrate with friends than by belting out your favourite tunes in a private karaoke room at your local pub? 
Our private karaoke rooms are the perfect recipe for a memorable night out. 
Let's explore why booking our karaoke rooms is the ultimate way to celebrate the party season with friends.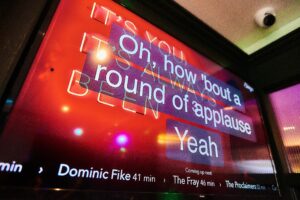 Your private karaoke experience is as easy as 1,2,3 
Select your song on the tablet

 

Pic up the microphone

 

Sing your heart out following the lyrics on our big screen

 
Choose our private karaoke rooms for your Christmas party and enjoy privacy and comfort.
Instead of singing your heart out in front of a room full of strangers, you and your friends can have the room all to yourselves. This allows you to really let loose and have fun.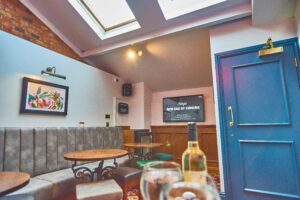 Our Singa selection is the largest selection of songs for you to choose from. So whether you like to sing a 60's classic, a naughties pop song or the latest chart toppers we have the song for you.
You and your group have complete control over your experience, it's a tailor made karaoke party just for you.
Make memories that last, from the laughter shared as your friends take their turn on the mic for their unmissable performances.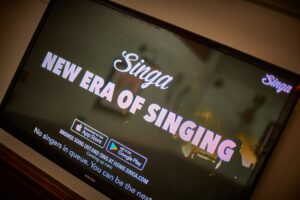 You can book a private karaoke room in one of the following venues and send their Facebook page a DM to book your slot:
Claremont Social Tap, Claremont
The Old Fire Station, Ashton Under Lyne
Three Brass Monkeys, Bridlington